Category:
Olympics
JA Olympic event 500 days before Paris 2024 celebrating with SK8 and BMX

500 days before the Olympics 2024 in Paris in Bull Bay Skatepark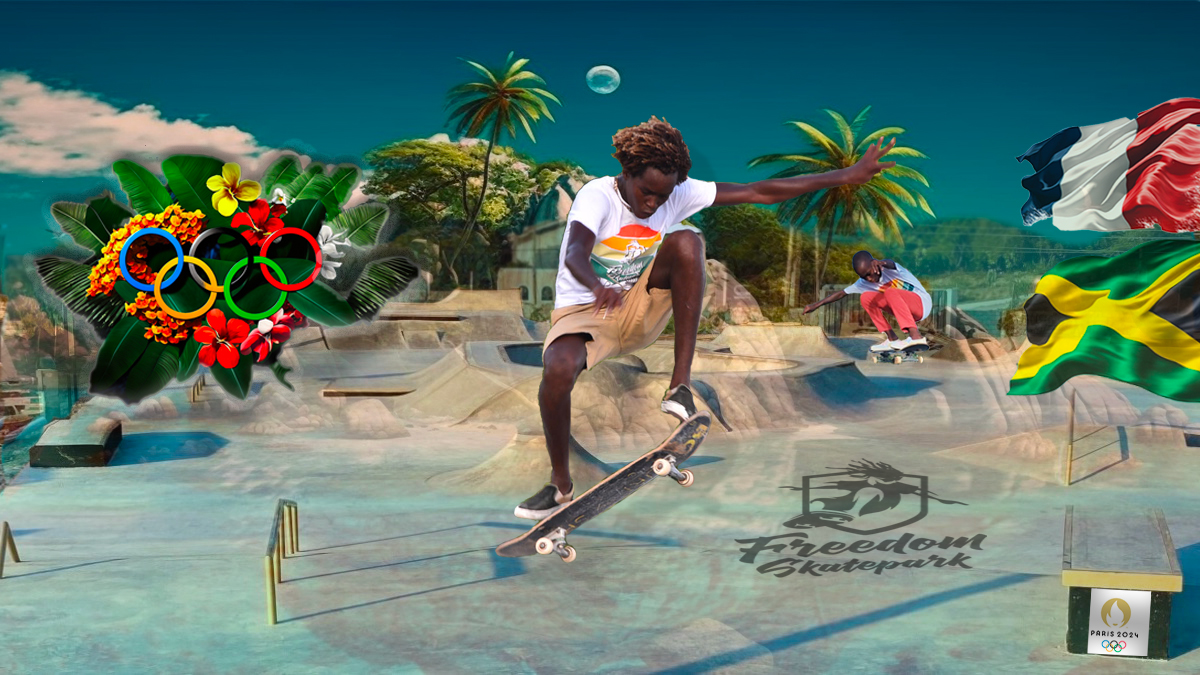 Freedom Skatepark and Youth Centre, in Bull Bay –  March 14, 2023 – 9  to 10 am
*Communication from the French Embassy
His Excellency Mr. Olivier Guyonvarch, Ambassador of France to Jamaica, is pleased to invite our Media partners for coverage to the event "Paris 2024 – 500 days to go". With 18 months to go until the Paris 2024 Olympic and Paralympic Games, over 100 French Embassies and permanent representations across five continents will join for a live 24h global relay. The relay will take place on 14 March 2023, exactly 500 days before the opening ceremony of the 2024 Paris Games. The concept is simple: during a period of 24 hours, French Embassies around the world will each organize a one-hour sporting event from 9:00 a.m. to 10:00 a.m. (local time). Once their event is over, each Embassy will hand over to the next one, in the next time zone that will hold the event and so on for 24 hours. The handovers will happen virtually through their respective social media networks. The French Ministry for Europe and Foreign Affairs and partners will share the event through their own social networks, with a visibility of millions of followers.
The French Embassy in Jamaica will partner with French national Mr. Rémy Walter, founder of Paris Skate Culture and Jamaica Skate Culture, in association with the Freedom Skatepark Foundation, for this event, to be held at the Freedom Skatepark and Youth Centre, in Bull Bay, March 14th from 9:00 to 10:00 a.m. H.E. Olivier Guyonvarch will host the event. Participants will include the local community (skaters, artistes and school children).
Skateboarding will indeed be an Olympic discipline of the 2024 Paris Games. Not only a sport, it also represents a culture on its own and is a strong tool for social inclusion, allowing people from different socioeconomic backgrounds and cultures to connect, which is in full accordance with the Olympic values. The French Embassy decided to organize this event with Jamaica Skate Culture and the Freedom Skatepark Foundation at Bull Bay, because this project also plays a strong role in supporting the community and giving back to the children of the area.