JSC Gift for the third anniversary of Freedom Skatepark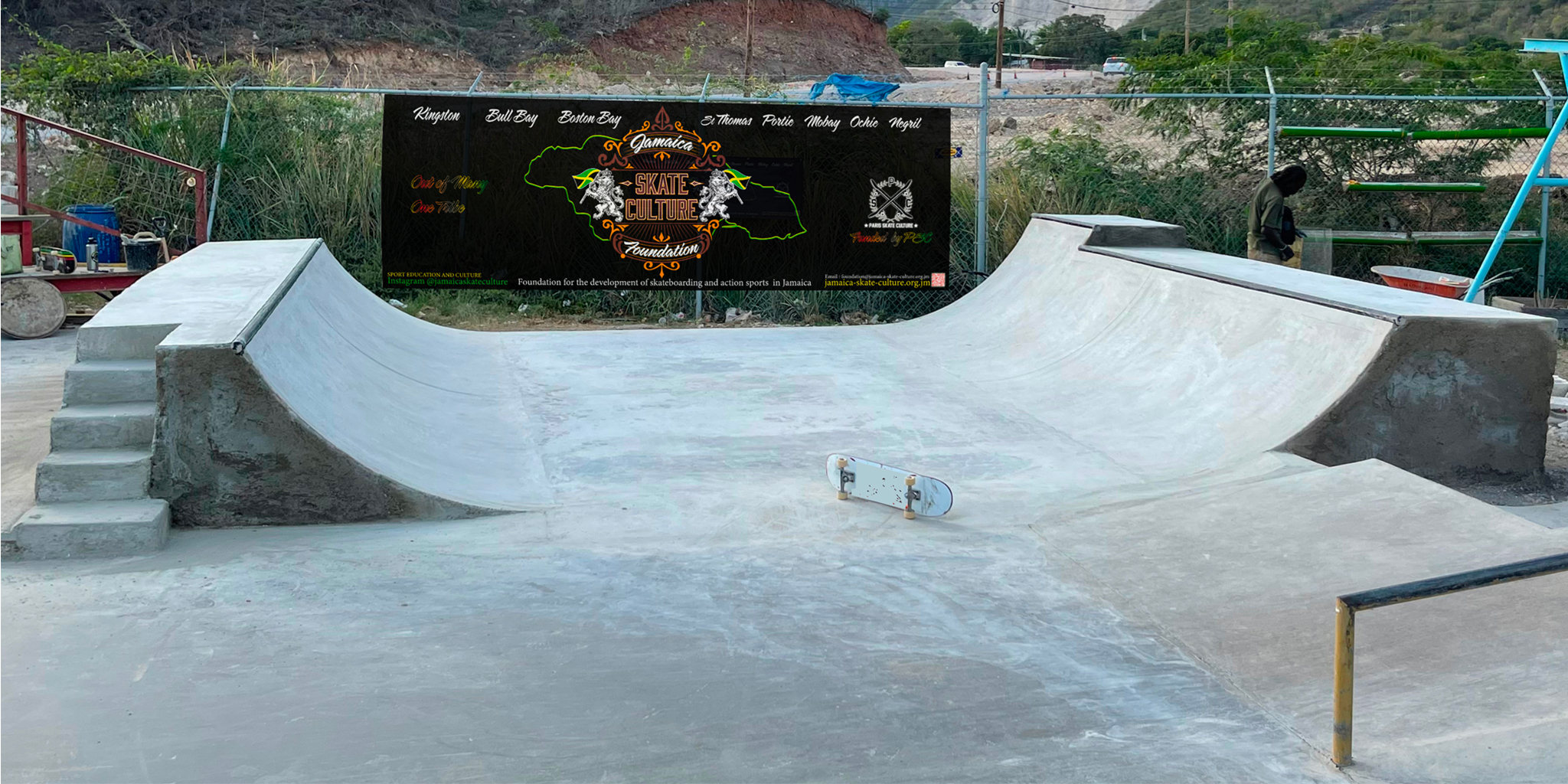 This May, JSC donated a new mini-ramp for the Freedom skatepark in Bull Bay 8 miles, to celebrate the 3 years anniversary in April of the skatepark built by the Concrete Jungle Foundation with the help of private partners including Paris Skate Culture our main donator and one of the main to that skatepark since day one.
We decided to mark the occasion by adding a 95-centimeter-high by 6-meter-wide concrete mini-ramp to enable youngsters to learn the basics and more experienced skaters to learn new tricks. The cost was around $8,000, for a total value of $14,000 USD, with contributions from partners and volunteers including our director from Remy Walter who managed the project all the way from suggesting the idea to making it a reality with the help of a few motivated individuals…Many thanks to the Freedom skatepark staff, Blake, Ronley, Balla; to Rastaman Léon the lion, BMX Okeen Wallace, all the volunteers and Harry from UK employed as the technical construction manager.
Many thanks to the supporters and sponsors who helped with the project: Bordeaux skate culture, VINCI jamaica Tim', CARIB CEMENT Jamaica, Sandals Heidi, and for the discounts granted by Tankweld and Premix, Mister C block factory 10 miles…Boston skaters Zulu & Jahvi and the tourists who helped out: USA Dylan zdon, Australia Aurenin.
Our commitment to this island is a continuation of the work started in 2015 at Treasure beach and the creation of our Jamaican foundation in 2020, JAMAICA SKATE CULTURE in 2020 with our two Jamaican directors Kimberley Harris and Kayla Wheeler two involved Ladies, which is an organization with Charity status since November 2021.
Our aim is to create more skateparks and develop skateboarding in the Caribbean. The foundation has just received a $5,000 grant from the French Embassy in St Lucia to take kids from disadvantaged neighborhoods to skatepark sessions, girls' sessions and organize two national competitions.
Thanks to our French ambassador to Jamaica, Olivier Guyonvarcho for his support.
Long life to Freedom skatepark !